2017 was a busy year for me. In 2017, I graduated college, I got engaged, I traveled to New Zealand and Australia for the first time, I completed a handful of writing, film, and art projects, and I got a job in my field of choice. While these were the major milestones, it seemed that every day in between was full of important tasks and activities I needed to do. Yet, somehow through the busyness and life-changing milestones, I managed to keep up my passion of film studies. While I only averaged to see about one movie a month in theaters, my fiance and I spent most of our quality time curled up on the couch with one dog or the other watching Netflix, Hulu, or Redbox.
When preparing to write this article, I made a list of all the 2017 releases I had seen and all the movies I had meant to see but hadn't due to lack of time. Then I watched as many as I could and rated them on a scale of 1 to 10. The rule was that only a film that I would deem an 7 or higher would be allowed on my Best Films of 2017 list, and this is what I came up with:
The Hitman's Bodyguard
Stuffed to the brim with action and comedy, The Hitman's Bodyguard is a great film if you are looking for a good time and don't want a film that will make you feel or think too hard. To some, that sentence might look like an insult. However, I mean it completely as a compliment. The film, directed by Patrick Hughes and starring Ryan Reynolds and Samuel L. Jackson, is exactly as it was advertised- as a film that is only meant to bring you a good time. Funny, action-packed, great acting, and a story that has only a few plot holes, The Hitman's Bodyguard makes it to number ten on my list.
The Greatest Showman
In my review of this film I point out all the reasons why this is not a perfect movie. However, despite the use of overdone themes, and the one dimensional script, The Greatest Showman does an excellent job of creating a world of over-the-top spectacular that showcases P.T. Barnum's circus perfectly. The pop ballads are not only catchy, but inspirational, and the choreography, for the most part, is creative and fun to watch. While not the greatest film of 2017, together star Hugh Jackman and director Michael Gracey created a film that is stunning to watch and fun for the whole family.
Coco
I always look forward to the Disney-Pixar animated features and have never been disappointed. Coco was as magical as ever. The film featured the same tropes that all Disney films focus on- follow your dreams, good triumphs over evil, family is forever, etc. While these are themes that Disney has stuffed down children's throats for generations, with Disney, it isn't a bad thing. I don't mind that the underlying themes of pretty much every Pixar film is the same, because the story is always different and always magical in its own way. Watching Miguel live out his adventure on the other side of the veil was an inspirational experience complete with classic Disney magic.
Beauty and the Beast
When I left the theaters after seeing the live-action remake of Disney's Beauty and the Beast, my fiance told me that I had been smiling through the entire film. As you can probably tell, Disney magic has a strong effect on me. I'm one of those people that goes to Disneyland every year and I cry every time. Everything that Disney touches makes you believe in magic again, the same as you believed in it when you were a kid. I love that feeling. And I really think that Disney did a great job of duplicating the magic of the animated film in the live action remake. I think the artistic design of the film is what made it really stand out for me. The set design and the costume design were both fantastic. I enjoyed the acting, the story, and the new songs that were added as well. I think that Emma Watson fit the character of Belle very well and brought her to life in a way that was different from the film's animated companion. A lot of critics complained that the feature was too close to it's animated predecessor. But I disagree. While it might have seemed like the same story, for as many things that director Bill Condon and writers Stephen Chbosky and Evan Spiliotopoulos mimicked from the original, there was just as much that they created.
Get Out
This astute thriller was pitched as a "horror movie from the perspective of a black man." Despite the pitch, the film was not preachy. It got its point across without the audience realizing what it was saying, but when the film was done, we understood.
I don't do horror movies. I'm not as big a scaredy cat as some people I know… You know who you are. But I am also not going to willingly walk into a theater showing Insidious or some other film meant to scare the pants off me. However, I did willingly and eagerly watch Get Out, and I really enjoyed it. While advertised as a horror film, Get Out really was more of a thriller that blended race-savvy satire with thriller and horror movie tropes to create a really well done film that entertained, educated, and related to its audience. With clever writing and strong actors, Get Out managed to become not only an important movie, but a great film as well. A really big achievement for first-time director, Jordan Peele, to pull off.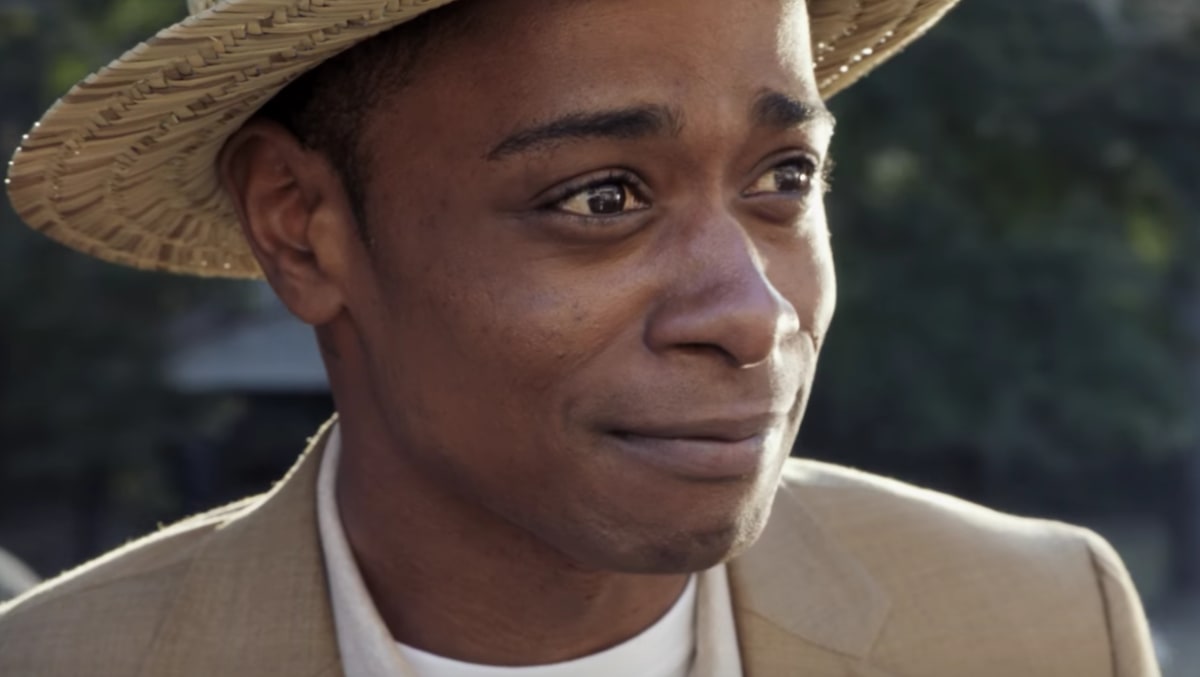 Thor
My fiance is a huge fan of superhero movies. In fact, much to my annoyance, most of the movies that we saw in theaters were comic-book-turned-feature-film popcorn movie tent-poles because of his unconditional love for the genre. After yawning my way through Justice League, I was not thrilled to see Thor: Ragnorak. My fiance practically had to drag me there whilst I complained and whined the whole way. So, imagine my surprise when I left the theater and realized that not only would Thor: Ragnorak be on my top ten list, but it would be in the top five.
Each of the three Thor films were directed by someone else. When the first Thor movie was released in 2011, directed by Kenneth Branagh, I was open minded. However, my mind quickly shut after I was bored to tears in the first act. I turned it off and tried to watch it again a couple years later when Thor: The Dark World was released in 2013. I figured I should see the first one all the way through before watching the second one. I made it further than the first try, but only slightly. Again, I turned it off and decided I wouldn't bother with the second one. I never gave poor director Alan Taylor a chance. When the hype began to build for Ragnorak, I didn't care. I didn't plan on watching it. But, when I was dragged into that theater expecting to take a 2 hour nap, I was instead pleasantly surprised. Thor: Ragnorak ended up being clever, funny, well-written, well-acted, and an overall good time. I enjoyed every bit of it. The film may not have been a movie that would leave me thinking after it was over. It may not have impacted my life in a major way. But it was exciting and a great adventure. It told a great story. And as a writer and a storyteller, that means a lot to me.
Loving Vincent
In this film, every single frame was a hand painted oil painting. Every scene that was shown was also depicted in Van Gogh's original works. Every character that was introduced was introduced in the way that Van Gogh had painted them during his lifetime. Vincent Van Gogh is recognized as one of the world's greatest and most tortured painters, but his story is hardly known. Many people know that Van Gogh only sold one painting in his entire life, but do they know that the first time he had ever picked up a paint brush was only eight years before his death? It is well considered that Van Gogh killed himself, but do they know that modern forensic scientists say that he was more likely murdered? In Loving Vincent, the facts and mysteries of Van Gogh's life were made aware to the audience in beautiful painted frames and with the soft voices of the cast. While the style of the animation did take a little getting used to, it became natural after only a few minutes. The story was told in a slow way with perhaps a little too much exposition than necessary. Though today's films are adjusted for adrenaline seeking audiences, it was relaxing to watch a film that took its time telling the story.
Wonder Woman
Unlike Justice League, Thor, and the many other superhero flicks that have been released over the years, I was both excited and anxious to see Wonder Woman. The movie was directed by the first female to ever direct a studio superhero movie, Patty Jenkins. Are you kidding me? This movie was going to be awesome! And it totally was. After watching dozens of superhero films all done the same way, to see an action hero movie that focused on a female protagonist (Gal Gadot played Diana Prince, aka, Wonder Woman) and was directed and costume directed by females (costume director was Amanda Weaver) was refreshing to say the least. Rather than being sexualized for being female, Diana Prince and her Amazon sisters were made to be powerful warriors, the likes of which haven't been seen since Xena the Warrior Princess. Audiences could really tell the difference from Jenkins' version of Wonder Woman and Zack Snyder's version in Justice League. Subtle sexualizations were implemented into Snyder's film such as swapping the badass and functional armor of the Amazon warriors for bikinis in his film.
Wonder Woman features a female protagonist who is not only strong in both her body and her resolve, but who is also full of love and goodness. The fighting sequences in this film are exciting to watch, the story is an adventure that takes the audience under its wing, and the film overall is both uplifting and enjoyable. I would say that Wonder Woman is a win.
Atomic Blonde
If James Bond and John Wick decided to gender bend as a female spy who can do everything they can do, but do it in monstrous, red stilettos, they would be Lorraine Boughton, certified badass bitch. In Atomic Blonde, a spy-vs-spy thriller directed by David Leitch and starring Charlize Theron, you are never quite sure what is going on, but you really don't care because the action scenes are to die for. Quite literally for anyone going up against Agent Boughton. The film takes place in Berlin before the wall came down. Leitch did a great job of making us believe we, as the audience, were in this world. The choreography for the fight scenes were graphic and butt-clenching and magnificent. But the most wondrous attribute of the film was the cinematography by Jonathan Sela. The shots were beautifully composited to the point where I was taken out of the story and wowed by the creativity of the shot. Maybe that's a bad thing, but I choose to look at it as a positive. The only negative of the film was the complication of the script. There was next to no exposition. Often, films take the audience by the hand, deny us the freedom to figure it out on our own, and show us the way step by step. At first I was rejoicing that Atomic Blonde didn't do this. The film gives the audience the freedom to think for themselves. But then, I realized I had no idea what was going on. At the end of the movie I had to Google the plot to make sure I understood everything that happened.
Wind River
For a long time I put off watching this movie. I knew it was important. I knew it was well made. I had also heard that it was hard to watch. I am very empathetic and when I watch a movie that has been done well, I feel the characters as though they are me. I was scared that watching this film would lead me into an anxiety attack. Luckily, it did not. That is not to say that some parts were not hard to watch. Wind River was real. It was based on real people, real circumstances and director Taylor Sheridan did everything he could to make sure every second felt real to the audience. Sheridan does a great job of showing life in America's backyard. The film starred the people who had been shunned from civilization until they were left with nothing but "silence and snow." It was a rude awakening to see the message this film had to share, even though, growing up in the American Southwest, I have already heard it before.
It would be one thing if Sheridan made a film that just had a message. But he made a great film with a message. He made a film that was emotionally chilling, moody, heartbreaking, and, yet, hauntingly beautiful. The film has a strong script, skillful actors, a petrifying soundtrack, and stunning cinematography. There is literally nothing about this film that I can bash. A complete 10 out of 10.
Honorable Mentions:
Kingsman: The Golden Circle
A Bad Moms Christmas
Star Wars: The Last Jedi