The latest installment in the Star Wars saga is a film made by fans and geared towards an audience of the youngest generation of Star Wars fans. If you are an adolescent who's hunger for more Star Wars stories only began with the latest trilogy, then you might enjoy this fan-made film of what could have happened in Han Solo's past. Solo: A Star Wars Story is… fine. It's not the star-striking, heart-thumping, adventure-ride that the Star Wars films usually serves its audience. But, it is O.K.
In a galaxy far, far away, Han (Alden Ehrenreich) is a young orphan boy trapped with his girlfriend, Qi'ra (Emilia Clarke) on the shipbuilding world of Corellia. When they are separated, Han promises to find Qi'ra again. In the meantime, Han finds himself mixed up in a band of galactic smugglers led by Beckett (Woody Harrelson) along with his soon-to-be new co-pilot, Chewbacca (Joonas Suotamo). Indebted to the gangster, Dryden Vos (Paul Bettany), the smugglers create a plan to steal a batch of the explosive, coaxium, from the planet Kessel. In need of a ship, the crew meets the famous gambler, Lando Calrissian (Donald Glover), owner of the fastest ship in the galaxy— The Millennium Falcon.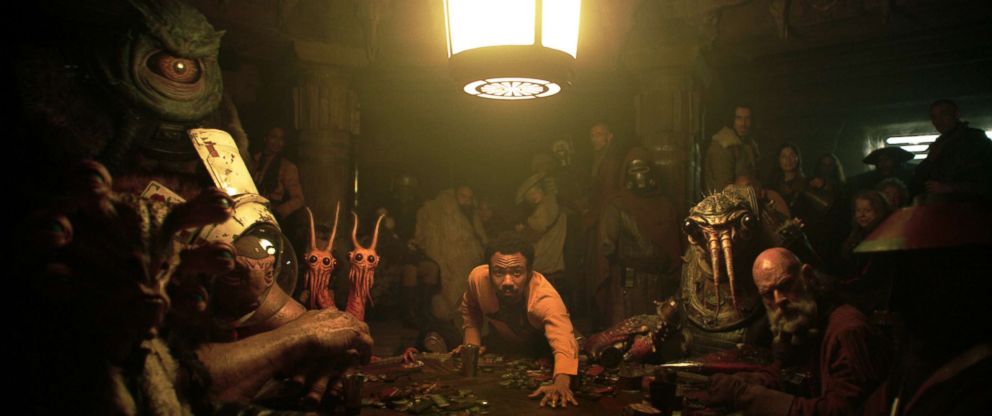 The cast of the film is likable, as are the characters. Ehrenreich (Hail, Caesar!, Beautiful Creatures) is a decent enough Han, though it goes without saying that no one will ever be able to beat Harrison Ford's portrayal of the character. Harrelson, known for playing the tough-but-soft-on-the-inside-type characters in Zombieland and The Hunger Games, plays the same in Solo. Clarke (Game of Thrones, Me Before You) plays Qi'ra, a survivor and a badass. Other minor characters were likable as well, Thandie Newton (Westworld) as Val, and Phoebe Waller-Bridge (Goodbye Christopher Robin) as L3-37, and Jon Favreau (Swingers, The Wolf of Wall Street) as Rio Durant, to name a few.
Though the characters may have been likable enough, the relationships between them were hard to believe. The Chewy and Han friendship developed much too quickly for my taste. Without giving too much away, let's just say that Chewy gave up too much for Han before they even had time to build a solid friendship yet. For someone who is 196-years old, things just seemed to happen too fast.
"The adventures of Han Solo before he became a galactic hero is a story that has been waiting to be told for 41 years."
On the other hand, I really enjoyed the dynamic between Han and Qi'ra. The writers, Johnathan Kasdan (The First Time, Dreamcatcher) and Lawrence Kasdan (The Big Chill, Raiders of the Lost Ark) spent more time developing the relationship between Qi'ra and Han than Han and Chewy. And while I may be a gooey romantic deep down, I feel as though this was the wrong direction to take for this film. The adventures of Han Solo before he became a galactic hero is a story that has been waiting to be told for 41 years. I am sure that I am not the only one who wanted a more solid telling on how Han and Chewy became BFFs.
The plot of the film is that of the basic western set in space and full of all the same cliches, tropes, and plot holes that come with a Saturday morning western re-run. The action-sequences are less than thrilling, but we do get introduced to a cool new lightsaber-knife wielded by bad-guy Dryden Vos. The doomed romance of lovers on crisscrossed paths is almost heartwrenching. But the relationship feels held back just enough that I don't really care how the pair ends up.
Overall, the film is not bad enough for me to want to ask for my 8 bucks back. But it isn't great either. I was bored more often than I was entranced and when the plot hinted that there might be a sequel I accidentally said Oh, god, why? outloud. The film is not a great action movie, it's not a great western, and it's not a great romance. But, if it's your night to take the kids out, and there's nothing else to do, then why not? Go enjoy the movie. It's O.K.
Cinema 35 Rating: 5/10